Meet The Expert
Dr. Ravali Yalamanchili
(MD Dermatology)
Founder & Chief Dermatologist
Dr. Ravali Yalamanchili is a gold medalist (MD) who graduated from India's elite JSS University, Mysore. She was also awarded a visiting international fellowship in Dermatology, Aesthetic dermatology, such as laser hair removal, medical facials, facial Contouring, and treatments for aging skin, as well as concerns like adult acne, hair Loss, and pigmentation, are among her particular areas of interest and study in which she has conducted research and authored publications.
Why Choose Dr. Ravali?
10+ years of work experience.
Provides Patient Focused Care.
Utilizes Advanced Technologies.
Expertise in aesthetic treatments like laser hair removal, dermal fillers, HIFU, medi-facials.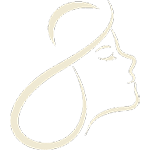 MOST DEMANDED PROCEDURES
Top Procedure's
We provide treatments in a holistic manner. We envisage, patients should be treated in a manner that they understand their condition which will help them to take preventive measures in future. Among our best practises are:
Skincare is Essential.
Healthy Skin is a Reflection of Overall Wellness!
COMMONLY TREATED CONCERNS
Concerns
To treat skin concerns we carefully listen to your issues and will recommend the appropriate procedure for your skin type. If looking for a dermatologist near me to address your skin concerns, that includes not only correction but also maintenance and education on how to maintain healthy skin. Then it's a must to visit our doctor. Concerns treated are:
ABOUT CLINIC
Neya Dermatology & Aesthetics Clinic
Neya Dermatology & Aesthetics was founded by Dr. Ravali Yalamanchili (a leading dermatologist in Jubilee Hills, Hyderabad) and Dr. Raveesh Sunkara. Dr. Hemanth Kumar, a consultant plastic and cosmetic surgeon, is also a key team member. Neya Clinic is located in Jubilee Hills, Hyderabad, an affluent suburban area in the western part of Hyderabad, Telangana. The clinic's prime location makes it the best choice, as the area is home to A-listers like actors, politicians, and business tycoons.
Expert Dermatologists Team
Our team includes expert aestheticians, dermatologists and support staff who have years of expertise.
US-FDA Approved Equipments
Our clinic is equipped with advanced technological equipment used by the dermatologist doctor and the experts.
Highly Standardized Protocols
The good dermatologist in jubilee hills, hyderabad uses a thorough guide to our team to provide optimum care to our patients.

25+ Years of Experience
Our expert dermatologist (your go to female dermatologist near me) and plastic surgeon have combined knowledge and expertise spanning more than two decades.
A QUICK SNEAK-PEEK
Our Videos
It's a sneak peak to give you an idea of how patients are treated, what technologies are utilized, and what standard practices are followed.
VALUABLE CLIENT'S FEEDBACK
Patient's Testimonials
See what some of our esteemed clients have to say about us and what motivates us to provide the best skin and hair care services.
Dr. Ravali is fantastic dermatologist. She has been very patient and explained my skin condition to me. I would 100 % suggest her to all my family members.
Van T
✱ Opinions/Results may vary from person to person.
Dr Ravali is very calm and patient to listen to concerns. She doesn't prescribe any treatments or medicines unless absolutely necessary. The services at the clinic are super good and clinic is immaculate.
Navya Kodali
✱ Opinions/Results may vary from person to person.
Doctor Ravali is highly knowledgeable and patient friendly doctor I have come across. Her procedures and treatments are very effective. Doctor Ravali does not recommend unnecessary procedures and treatments which are not required to the patient. Her treatments are most effective with best results.
Amulya Reddy
✱ Opinions/Results may vary from person to person.
Frequently Asked Questions
Who is a Dermatologist doctor?
Dermatologists are board certified medical practitioners who specialize in treating skin, hair and cosmetic concerns. They also help to diagnose and treat a range of skin conditions. Just by looking at the skin, they are able to identify symptoms that could indicate an internal condition. If one is searching for the best dermatologist in Jubilee Hills, one can consult Dr. Ravali Yalamanchili for all their skin, hair and nail concerns at Neya Dermatology & Aesthetics Clinic.
What happens during a general consultation with a dermatologist near me?
The doctor will take a detailed history regarding the patient's concerns, examine the skin using specialized tools, explain about the condition, possible outcomes and treatment options. The Doctor will come up with a detailed plan for the treatment taking the severity of condition, timeline and outcomes into consideration.
Can a dermatologist help with acne?
Dermatologists are the only certified doctors to treat any skin concern. They are the best experienced in treating acne. It is recommended to visit a suitable dermatologist in Jubilee Hills one like Dr. Ravali Yalamanchili for the best results.
Can a dermatologist near me treat skin problems in children?
Yes, Dermatologists do treat pediatric dermatology cases.
Can a dermatologist help with hair loss?
Yes, Dermatologists are also trichologists which is a sub specialty which deals with hair concerns. Dr. Ravali Yalamanchili is the best dermatologist for hair loss whom one can consult.
Is a dermatologist treatment good for skin?
Yes, Dermatologists are the highest qualified doctors who are experts in treating skin and hair concerns. Their sound knowledge and experience is the best in treating skin issues. Dr. Ravali Yalamanchili is a nearby dermatologist one can consult for any skin and hair concerns.
Which facial is best for glowing skin by a dermatologist?
Medi facials depending on the skin type of the patient are the best options. Only a dermatologist can identify the skin concern and advise the right facial for best outcomes. Consult Dr. Ravali Yalamanchili, the best dermatologist in Jubilee Hills, at Neya Dermatology & Aesthetics Clinic to know the right facial according to one's skin type.
What are the best products for sensitive skin?
Products without fragrances and string active ingredients are best suited for sensitive skin.
How to treat dry skin?
The best way to treat dry skin is by frequent moisturization, avoiding hot water showers and minimizing use of exfoliants.
Can a dermatologist help me with dark facial hair?
Absolutely! Dark facial hair in women is a feature of hormonal imbalance. Only a qualified dermatologist has the knowledge to identify and treat this issue. If you are looking for the best dermatologist in Jubilee Hills, visit Dr. Ravali Yalamanchili at Neya Dermatology & Aesthetics Clinic.
Can a Dermatologist in Jubilee Hills, Hyderabad help with Laser Hair removal?
Yes, a dermatologist can help with laser hair removal. Laser hair removal can be performed on any part of the body except the eyelids and eyelashes. The commonly targeted sites are the face, back, chest, arms, underarms and bikini area.
Neya Dermatology & Aesthetics Clinic
Hill Top by Ista Homes,
3rd Floor, Plot No. 298,
Road No. 78, Jubilee Hills,
Hyderabad, Telangana - 500033.
Clinic Timings
Mon - Sat : 10:30 AM to 7:00 PM
Sunday : 10:30 AM to 5:30 PM
Request a Consultation
To learn about any treatment or to consult our expert dermatologist,
book an appointment with us now!
TO KEEP YOU UPDATED
Latest Blogs
Informative blogs to keep our customers educated and updated about the latest ongoing trends in skin and hair care.